Do you have an astigmatism?
The word might sound scary, but an astigmatism is nothing to be afraid of! It is a common vision condition which most commonly occurs when the cornea (the clear front cover of the eye) is irregularly shaped.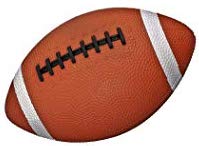 If you have an astigmatism, the curve of your cornea is shaped more like a football, instead of round like a basketball. This irregular curvature causes vision to be blurry, because your eye cannot focus light to a single sharp point on the retina. Instead, light hits the retina in multiple places, so images are blurredsisipisi.ccsisipisi.ccsisipisi.ccsisipisi.cc.
You may have been born with astigmatism. You could have inherited it from your parents. It can decrease or increase over time. Astigmatism often occurs along with with nearsightedness, or farsightedness.
How is astigmatism measured?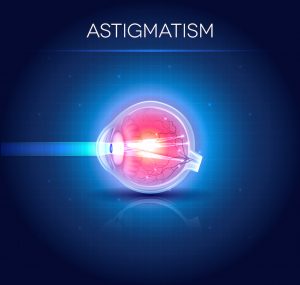 Testing for astigmatism may may include:
Visual acuity-When you read letters on a distance chart, you are measuring your visual acuity. The result is given in two numbers, like 20/40. The first number is the number of feet from the eye chart. The bottom number shows the smallest size line you can read. If you have 20/40 vision, you would have to be within 20 feet of the chart to see what someone with normal vision could see at 40 feet.
Topography– This device measures the topography of the surface of the cornea. As you might guess, this measurement is important for a good fit for contact lenses.
Refraction– You might know this as the "Better 1 or Better 2 test". While you look through an instrument called a phoropter, we rotate through a series of lenses. Based on your answers, the power is then refined to determine the lenses for the clearest vision. This power can be determined with machines but patient input remains integral in determining vision needs.
How is Astigmatism Corrected?
A comprehensive eye exam will measure the correction or power needed for your vision, which may include a prescription to correct your astigmatism. Eyeglasses or contact lenses will help you to focus and to see more clearly.
Eyeglasses. Astigmatism can be treated with a pair of prescription eyeglasses. The lens will have a prescription that compensates for the astigmatism. This prescription provides additional power in specific parts of the lens. The correction power lies along a specific axis.
Contact lenses. Contact lenses may provide clearer vision and a wider field of view. A special toric soft contact lens offers astigmatism correction for many patients. This contact lens is weighted so that it maintains the correct axis when worn. Another contact lens option is a rigid gas-permeable (RGP or "hard") contact lenses to help reshape the cornea decreasing the astigmatism.
Laser and other refractive surgery procedures. LASIK or PRK surgery can correct astigmatism by reshaping the cornea. With LASIK using Custom-Vue Wavescan, your treatment is tailored to your eyes. Dr. Moran has great success treating patients with astigmatism.
Let us help you achieve your best vision. Schedule an appointment to correct your vision. Click here for more information on LASIK