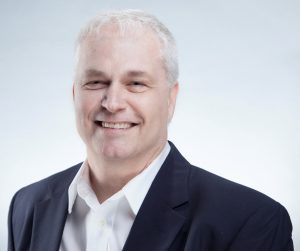 Mark E. Moran, D.O., M.S.H.I., F.A.O.C.O is a board-certified ophthalmologist and Fellow of the American Osteopathic College of Ophthalmology, specializing in LASIK laser vision correction, cataracts, and routine eye examinations.
Dr. Moran has been performing refractive surgery in the Lehigh Valley Pennsylvania since 1993 and has corrected the vision of over 10,000 patients. He was the first surgeon in the area to do PRK.
He was selected as one of the Top 100 surgeons in the country by Sightpath Medical five years in a row. Dr. Moran has been practicing in the Lehigh Valley since 1990. Dr. Moran also has a special interest and skills in the use of computers in medicine. In addition to his medical degrees, he has a Masters Degree in Healthcare Informatics.
Education

University of Scranton, 1978-82
Philadelphia College of Osteopathic Medicine, 1982-1986
Internship – Hospital of the Philadelphia College of Osteopathic Medicine, 1987
Residency – Hospital of the Philadelphia College of Osteopathic Medicine, 1988 – 1990
Social Media and Medicine – DeSales University, 2014
Healthcare Informatics Certification – Drexel University, 2015
Masters Degree in Healthcare Informatics 2016-2017
Professional Organizations

Member, Osteopathic College of Ophthalmology and Otolaryngology
Member, ASCRS, American College of Refractive and Cataract Surgeons
Member, American Osteopathic Association
Member, Pennsylvania Osteopathic Medical Association
Past Member, AOAMI, American Osteopathic Association Medical Informatics
Member, AMIA, American Medical Informatics Association
Member, AAO, American Academy of Ophthalmologists
Professional Experience
Currently a full-time eye physician and surgeon practicing in Allentown, PA since July 1990
Associate Clinical Professor, Philadelphia College of Osteopathic Medicine
Chief Clinical Investigator, "A Double-Blind Prospective Evaluation of ketorolac in the treatment of pain associated with corneal abrasions and the effect on healing"
Past Chief of Ophthalmology St. Luke's Hospital – Allentown
Former President of Lehigh Valley Laser Vision Correction Institute
Past President of the Comprehensive Eye Network of the Lehigh Valley
Lecturer at local high schools and the Da Vinci Center of Allentownsisipisi.ccsisipisi.ccsisipisi.ccsisipisi.cc
Past preceptor Philadelphia College of Optometry
Multiple appearances on Talk with Your Doctor
Past Vice-President of the Surgery Center of Allentown
Inventor of the Moran Corneal Flap Lifter
Official LASIK doctor and ophthalmologist of the IronPigs baseball team
Producer of Movietracker the iPhone app (no longer supported)
Past Medical Director of the Surgery Center of Allentown
Consultant for Carelink Communications

Websites
Marketing
Social Media

Owner OIWebhost – computer development / support
Lecturer and Instructor for ASCRS conferences
Board of Directors – Logan's Heroes Animal Rescue
Vice-Chairman of the Pennsylvania Osteopathic Medical Association Technology Committee
Lyft Driver
Licenses
Pennsylvania State Medical License
North Carolina State Medical License
National Board of Osteopathic Medical Examiners
Osteopathic Board of Ophthalmology and Otolaryngology Board Certified September, 1995
Fellow of Osteopathic Board of Ophthalmology, 2001