Save on LASIK & Help Save Forgotten Animals.
Moran Eye Associates is proud to announce our new Great Vision – Great Cause

LASIK program. 
 W

e are making LASIK more affordable and supporting our community through a unique partnership.  Everyone wins!

Click Here to make your Donation
Great Vision – Great Cause 

For a limited time, Dr. Mark Moran is offering a $1,000 credit toward your LASIK procedure when you make a $250 contribution to Logan's Heroes Animal Rescue. Dr. Moran is an expert LASIK surgeon, who has been improving people's vision for almost 20 years.  He knows that LASIK surgery changes patients' lives. Through the 
Great Vision-Great Cause
program, he has found a way to use his surgical skill to benefit both his patients and the community.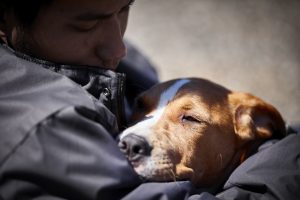 As a member of the board of directors at Logan's Heroes, Dr. Moran knows first-hand the kind of caring support that this rescue provides to animals in need. Logan's Heroes mission is to rescue homeless, neglected, and abused animals and place them into life-long homes. The healing ability of the human-animal relationship is a key focus of this rescue.  Logan's Heroes also focuses on helping local veterans by providing dogs to assist those vets suffering from PSTD.  This unique, paired focus provides healing benefits for both the animals and their human companions.
HOW TO TAKE PART:
Make an appointment for a free LASIK consult to see if you are a candidate for LASIK vision correction.
If you are a candidate for this procedure, you can choose to take part in our Great Vision – Great Cause program.
Make your tax-deductible $250 donation to Logan's Heroes.
You will receive a $1,000 credit* toward your LASIK procedure at Moran Eye Associates.
Schedule your surgery and apply the savings!
Logan's Heroes will send you a thank you and a receipt for your tax-deductible donation.
Great Vision – Great Cause:
helping patients & helping the community.
Want to learn more about Logan's Heroes?  Interested in adopting or fostering a pet?  Visit their website at  
http://www.lharinc.org/logan/
.  
*Limit one credit per patient.  Valid on procedures scheduled between June 1, 2017 and September 30th, 2017.