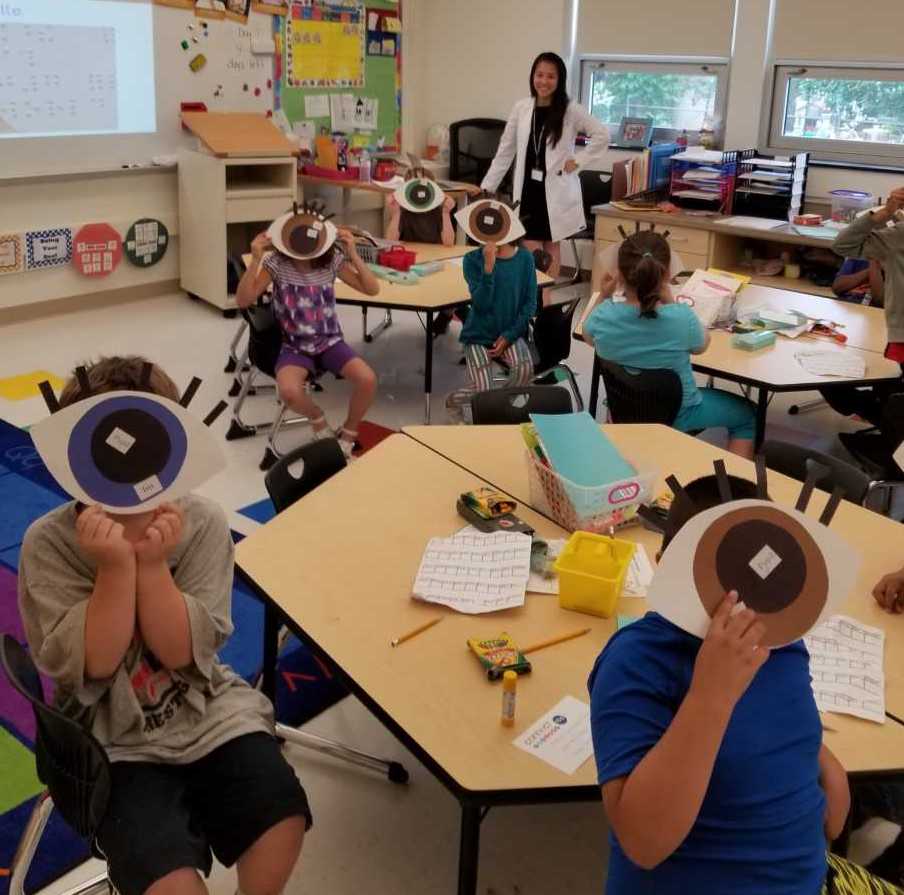 As part of Moran Eye Associates outreach program, Dr. Bianca Tang is visiting schools in Allentown, Bethlehem and Easton to teach young students about vision. Using crafts and a story time presentation, she explains to first graders how the eye works and the importance of protecting your eyes.
"It's been fun working with the students. They are good listeners and are enthusiastic to share what they know about vision."
She shows the students with pictures of different kinds of animal eyes. These pictures illustrate how although cat, horse, lizard, fish and lizard eyes all look very different, the design gives the animals the right vision for their environment.
She talks with the students about how to protect their eyes, so that they can have good vision that lasts them a lifetime. They discuss how wearing sunglasses protects your eyes from the UV rays of the sun. They also talk about the importance of eye protection while playing sports, and how everyone should wear eye shields at work and at home if there is a danger of something hitting their eye. Everyone attending gets a pair of sunglasses with UV protection to take home.
To help the students learn about the parts of the eye, the children do a craft project to make an eye of their own, complete with iris, pupil and lots of eyelashes!
If you would like Dr. Tang to make a visit to your school, please contact our office.
If you would like Dr. Tang to visit your school, please contact our office to set up a date.