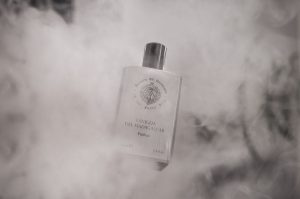 There is a lot to think about before getting LASIK surgery, and smelling nice isn't usually at the top of the list. Smell and sight are too different senses right? What does one have to do with the other? Well here's why as part of your pre-op LASIK instructions you will be told not to wear perfume or cologne.
LASIK surgery is a very precise and controlled surgery. While we can't control how your eye will respond to the treatment, we can make accurate predictions. We can control how the laser is programmed and how the treatment is delivered. And we do control those things very precisely. We deal in microns. A micron is a millionth of a meter. To give you an idea of the size of micron, your hair is about 50 microns. And anything smaller than 40 microns you can't even see.
While we can't control your eye's response, we can and do control other things. The air the laser passes through before it treats your eye is a factor. We monitor the temperature of the air, the humidity in the air and the purity of the air. The laser only passes about 12 inches through this air. But the laser we use is a short wavelength laser. The laser "fixes" or treats the first thing it comes in contact with. It doesn't penetrate substances well. When we calibrate our laser and design our treatment we take this passage through air into account.
Because the smells are actually particles in the air, perfume can change this air. If everyone wore exactly the same perfume and the same amount we could account for this in our treatment. But that's impractical and it's best to have just "clean" air which we have calibrated for.
Skipping the perfume the day of the surgery allows for a more accurate treatment and more predictable results. Enjoy some of the cleanest air you've every smelled during your surgery and save the perfume for after surgery.